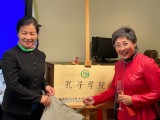 Director Zhang Yi represented CLCCL at the inauguration ceremony of the new Confucius Institute Trier in October. CLCCL is looking back at many years of friendship and successful collaboration with the institute that is now independent of the University Trier. Congratulating the directors Dr. Li Yi and Prof. i....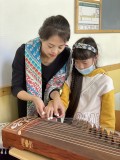 This school year CLCCL has extended its cultural offer by an introductory course in the art of playing the Guzheng for interested students and parents. The Guzheng is a traditional Chinese string instrument with a mesmerising, calming sound. Its origins can be traced back to over 2500 years ago. We are excited to have our students experience this unique instrument.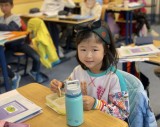 Director Zhang Yi and the whole team from CLCCL are delighted to welcome the students back to school for the year 2022/2023. A very warm welcome is extended to the many new students in particular. Please look forward to a fun and successful year learning Chinese with us!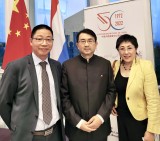 On 26th September, his Excellency Hua Ning the Ambassador of China to Luxembourg welcomed nearly 300 guests – among which were Fernand Etgen, President of the Chamber of Deputies, Nicolas Mackel, CEO of Luxembourg for Finance and Julie Becker, CEO of Luxembourg Stock Exchange – at the Philharmonie to...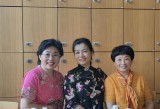 The CLCCL organised its cultural day on the 9th. of July. The Day was so successful and many people joined us for this celebration. We are glad that after the 2 years of Corona restriction, we able finally able to organise cultural workshops for the great pleasure of everyone....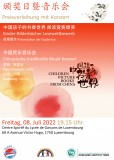 It was a remarkable evening this 8 of July with for the reward of the Chinese book reading competition winners. All the students were present to receive their award. A wonderful concert took place with ancient Chinese instruments to frame this nice ceremony. A big applause for all the...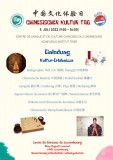 CLCCL is proud to invite you, all the students, parents and members to its annual Culture Day, presenting this time 12 workshops, Please feel free for the every one who is interested in Chinese Culture. Please find the program here under :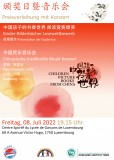 CLCCL has the pleasure to invite you for an outstanding concert on 8 July at 7.15 pm at the Lycée de Garçons de Luxembourg. During the evening, it will be the presentation of the awards of the previous kid's Chinese book reading. To accompagne the ceremony, it will be...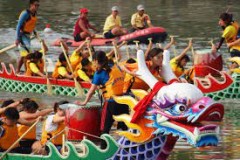 CLCCL was celebrating the famous Chinese Dragon Boat Festival with the colleagues from the Confucius Institute from Trier. Time to spend a good time all together, to cook also in a common spirit, and to taste wonderful Chinese specialties around good tea.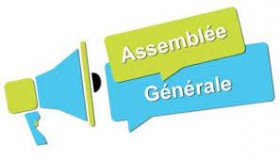 Le CLCCL a le plaisir de convoquer ses chers membres pour son Assemblée Générale Ordinaire annuelle qui se tiendra le 30 Juin à 18H30. Veuillez stp prendre note de l'invitation pour les informations pratiques en français ici : 2022 FR et en chinois ici : 2022 CH Le conseil d'administration du CLCCL...