General information
CLCCL, first Chinese School in Luxembourg
Founded in 2004, the CLCCL is the first Chinese School in Luxembourg accredited by the Grand Duchy of Luxembourg Council and supported by the Luxembourgish Government.
Our school works on promoting the cultural exchanges between Luxembourg and China with the support of the Chinese Embassy in Luxembourg and the Ministry of Education and Training. CLCCL develops Business Chinese Courses with the Ministry of Foreign Trade and Economy. Under the guidance of the University of Luxembourg, CLCCL formulated the first chinese Syllabus of Luxembourg approved by the Ministry of Education and Training of Luxembourg.
Aimed to provide Chinese lessons to local children, foreign students, teenagers and adults, 20 highly qualified teachers and pedagogues are committed themselves to welcome 260 registered students in 2015. CLCCL is a non profit organization and Apple Education certified.
Official video presentation of our School
Word of the President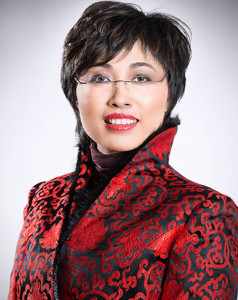 Welcome to the largest Chinese Language School in Luxembourg recognized by the Chinese Ministry of Education.
From the regular courses preparing to the HSK, to the Business Corporate Services to boost your professional career, CLCCL offers a tailor made solution addressing your specific need.
As part of our overall mission we promote and advocate the Chinese Culture as the foundation of our pedagogic approach.
Therefore the school is proposing to you a large choice of exclusive cultural activities.
I'm taking this opportunity to thank you all for your trust in the quality of our school.
I like to announce the appointment of Mr. Emmanuel Micha at the position of Vice-President and Data Protection Officer, taking up its duty the 20th. of December 2019.
During this difficult time in China, we are more than ever supportive.  I wish that all of you will be stronger than before after this tragedy, to go ahead with our learning programme. 
Please keep visiting our website regularly for the latest news!
Sincerely yours,
ZHANG YI
President & Director of the CLCCL