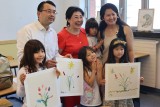 On July 8th, CLCCL's annual Chinese Culture Day was held at the Lycée de Garçons de Luxembourg. The event was graced by the presence of Hua Ning, the Ambassador of the Chinese embassy in Luxembourg, and Mr. Eyschen, the director of the Lycée de Garçons. Parents arrived early at the...

On 9th of May, CLCCL supported the local TerraBis festival in the commune Bissen, where inhabitants originating from seventeen different countries presented the traditional cuisine and culture from their home country to celebrate diversity and community in Luxembourg. Through CLCCL's support, visitors were able to try various Chinese delicacies and enjoy a wonderful Guzheng...

On May 20th, CLCCL organized the Chinese Proficiency Test (HSK) and Youth Chinese Test (YCT), which cover nine different levels. 136 students participated in the tests. With the joint efforts of all teachers and students, the HSK and YCT tests of this year were a complete success. On the day of...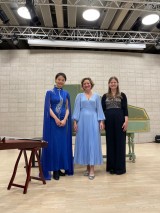 On May 2nd, CLCCL and the Conservatoire de la Ville de Luxembourg jointly organized a magnificent classical music concert. The concert featured performances on three different instruments: the guzheng, the harpsichord, and the harp. The musicians showcased their exceptional skills and unique playing styles while delivering a series of carefully selected...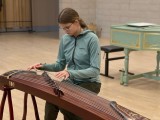 On 2nd May, CLCCL organized a splendid Guzheng workshop, providing students with a valuable opportunity to gain in-depth knowledge and firsthand experience of traditional Chinese musical instruments. With the support of the Conservatoire de la Ville de Luxembourg, which co-organized the event, and the guidance of instructor Liu Yan,...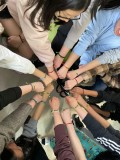 Fourteen students from various secondary schools in Luxembourg along with two teachers embarked on a journey to sunshine. At the one-week Chinese culture camp hosted by the Confucius Institute at the University of Malta, they learned about various ancient Chinese traditions and arts, such as tea ceremony, Kungfu and Chinese medicine. The Chinese culture...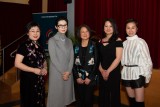 CLCCL supported the Pont Culturel Chine Europe Association in their Chinese New Year celebration, by helping organizing a mesmerizing QiPao Show.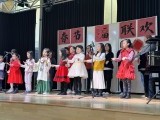 On the 4th February 2023, ambassador Hua Ning of the Chinese embassy in Luxembourg, president Zhang Yi of CLCCL, Professor Bu Songshan of the Confucius Institute in Trier, and President Dr. Lin Rongshan of the Deutsch-Chinesische Gesellschaft Saar e.V hosted the "Spring Festival Gala of the Year of the...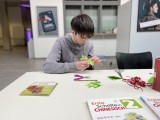 Kids and parents had a fun time at Lycée Ermesinde's porte ouverte that CLCCL's teachers and students supported with beautiful live Guzheng music and craft workshops.