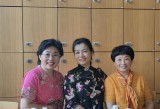 The CLCCL organised its cultural day on the 9th. of July. The Day was so successful and many people joined us for this celebration. We are glad that after the 2 years of Corona restriction, we able finally able to organise cultural workshops for the great pleasure of everyone....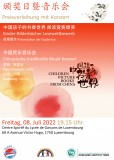 It was a remarkable evening this 8 of July with for the reward of the Chinese book reading competition winners. All the students were present to receive their award. A wonderful concert took place with ancient Chinese instruments to frame this nice ceremony. A big applause for all the...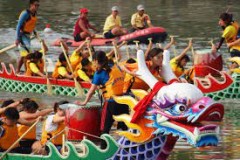 CLCCL was celebrating the famous Chinese Dragon Boat Festival with the colleagues from the Confucius Institute from Trier. Time to spend a good time all together, to cook also in a common spirit, and to taste wonderful Chinese specialties around good tea.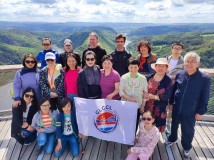 On the last weekend of this early summer, enjoying the fresh air, CLCCL organized for its teachers and their families a team building together with the partner teachers from the Confucius Institute in Trier. The Colleagues and family members supported and helped each other to successfully complete the program consisting...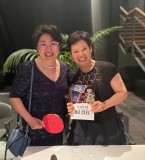 Among the greatest Fans among CLCCL, teachers and students attended the release of the new book "Ni Xialian – A Gift From God" on Tuesday evening. Ni Xialian, famous champion, created "the miracle for Luxembourg" in the table tennis world. She won a lot of prices representing Luxembourg during...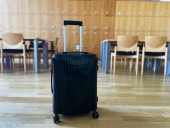 On the last sunny Saturday, 157 students have been participating in 9 different levels of YCT & HSK tests. This is the return to the normal conditions since the outbreak of the  Corona pandemic. The CLCCL Director wish that the students have fulfilled their wishes and got a great...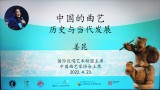 Last saturday the master class about the art of Quyi took place with great success. Our students and friends had the opportunity to listen to a lecture of the famous cross-talk artist Mr. Jiang Kun himself, learning about this ancient Chinese folk art that is strongly rooted in traditional...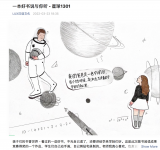 Please see here after the First and best price for the CLCCL students participating to the reading books competition. This video represents a lot of work for them to give this life performance from the  book. The students were modelling the characters, painting them, putting them in the best scenario...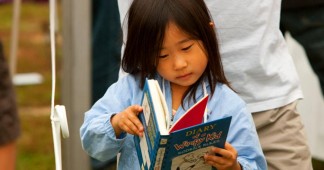 Dear all, We are really please to announce the results of the Chinese Children Reading Book competition.  Please click  Here  for English 2021特里尔大学孔子学院"中国孩子的书香世界"儿童绘本阅读工作坊成果展评比结果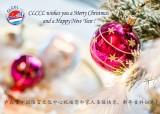 CLCCL wished all its members and students a Merry Christmas time at this very special season of the year. Please watch our video here under :