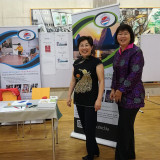 Incredible great success and huge attendance at the foire d'activité at the Lycée Nick Biever this Friday 22 September. CLCCL attended this event and was pleased to notice such huge interest from all the participants. The Lycée Nick Biever, as new partner, will participate to the next Exchange Program...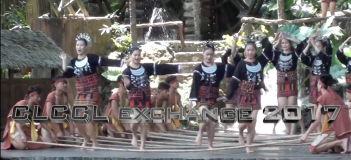 Watch here the Luxembourgish delegation of students and teachers in their full immersion program in China. After a hard week of multidisciplines study, let's follow our delegation in their exclusive CLCCL cultural trip through China.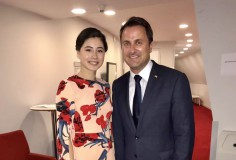 An outstanding performance yesterday Thursday 16 of June of Lucia Colombo at the occasion of the 25th. Anniversary of the Sacred Heart University at the Philharmonie. Sacred Heart University conferred to the Prime Minister Xavier Bettel at this occasion the title of Honorary Doctor of Laws. A great applause...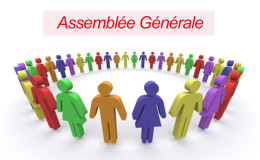 Dear members, Following the invitation published on May 15 2017, CLCCL got the pleasure to invite all its members to the General Assembly witch was held on  the 1rst. June 2017 at 7pm at the Head Quarter of the CLCCL at the Lycée Ermesinde in Mersch. The agenda was...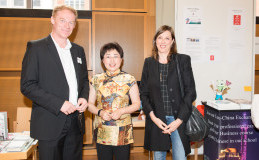 Une soirée portes ouvertes pendant laquelle la Présidente ZHANG Yi du Centre de Langue et de Culture Chinoises du Luxembourg avec Mme. WANG Yi ont présenté le programme culturel d'échange Luxembourg – Chine aux élèves et parents du Lycée de garçons du Luxembourg en compagnie de Mr. Frank Eyschen,...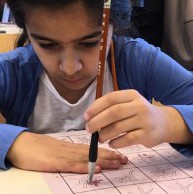 Great day today Saturday 25 of March for CLCCL with its open day held in the Lycée Ermesinde in Mersch.  The interest of the students in Luxembourg is constantly increasing for the Chinese culture and language. During this Saturday the participants could be familiarised with permanent workshops of...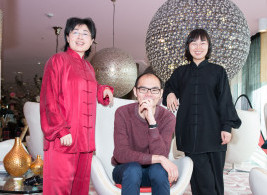 It was a really friendly day this Saturday 25 February by Ellipse Fitness Center. CLCCL presented different workshops among which 2 different workshops about Tai-Ji:  Wu Qing Xi and Ba Duan Jin, and the openings with a great Tea ceremony with fruits and also other drinks. The participants could...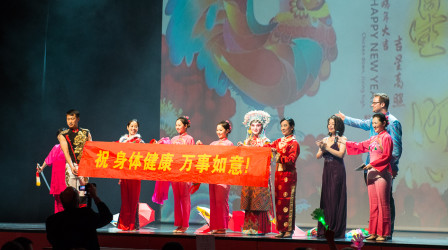 CLCCL representatives attended this Thursday 16 February the New-year celebration at the Casino2OOO organised by Sinolux Shengen Culture Association asbl. The evening was underlined by the presence of the Prime Minister Xavier Bettel, Minister of Economy Mr. Etienne Schneider, Chinese Ambassador Huang  and many other personalities.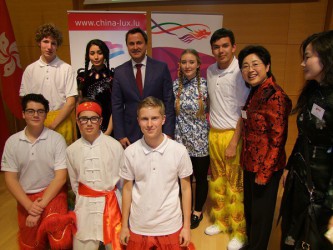 Great participation from CLCCL, in collaboration with the Trier Confucius Institute, to the Chinese NewYear ceremony hosted by the Chambre de Commerce this Wednesday 15 February. Lion dance performance with our great CLCCL students, great singers (Nena & Nathalie), Tea ceremony and traditional Chinese Music were at...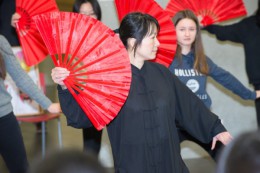 Supported by the Chinese Embassy and in collaboration with Trier Confucius institute, CLCCL held an amazing morning this Saturday 4th.of February by the Athénée du Luxembourg. The audience composed of students and adults could enjoy a set of permanents ateliers throughout this half day. Calligraphy, Chinese painting, Go play, Lion...