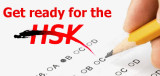 The results of YCT & HSK exams
Starting from the school year 2018-2019, CLCCL organised twice a year the YCT & HSK exam to support the high school students to achieve their goal before the baccalaureate exam.
The 2nd exam of the last school year took place on 29th of June.  159 students and adults attended 9 levels' exam on that day. The results show again the quality of CLCCL. The committee congratulated the director and her teachers' team.
| | | | | |
| --- | --- | --- | --- | --- |
| | Attendance | Full score | Qualified | Pass rate |
| YCT 1 | 52 | 26 | 52 | 100% |
| YCT 2 | 37 | 18 | 37 | 100% |
| YCT 3 | 6 | 3 | 6 | 100% |
| YCT 4 | 5 | / | 5 | 100% |
| HSK 1 | 28 | 13 | 28 | 100% |
| HSK 2 | 11 | 2 | 11 | 100% |
| HSK 3 | 10 | 1 | 8 | 80% |
| HSK 4 | 8 | / | 8 | 100% |
| HSK 5 | 2 | / | 2 | 100% |
| Total | 159 | 63 | 157 | 99% |