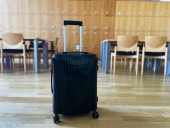 On the last sunny Saturday, 157 students have been participating in 9 different levels of YCT & HSK tests.
This is the return to the normal conditions since the outbreak of the  Corona pandemic.
The CLCCL Director wish that the students have fulfilled their wishes and got a great success! A special thanks for the invigilators from Germany.