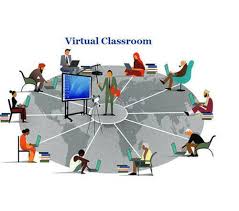 Virtual Classroom for CLCCL students
Dear parents,
After permanently assessing the threat and considering the high risk of Covid-19 contamination for our students, the Committee decided that as from April 25, CLCCL will implement virtual classrooms for the rest of the school year. As currently practiced in other educational institutions, this will allow students to go ahead with their courses, using one of the 3 platforms (Samepage, Zoom or Electa), selected by their teachers. Each teacher will contact respectively his students in order to give clear instructions on how to implement the system. Regarding younger students (6 to 8 y.), they will be assigned in smaller group that aid concentration, and their lessons will be adapted, probably shorter.
We count on your continued support for this setup and we are taking this opportunity to wish you a Happy Easter.
Chers parents,
Continuant d'évaluer en permanence la menace et le risque de contamination liés au Covid-19 pour nos étudiants, le Comité a décidé la mise en place du système de classes virtuelles à partir du 25 Avril et ce, jusqu'à la fin de l'année académique.  A l'instar des autres établissements scolaires, cela permettra aux étudiants de poursuivre leurs cours en utilisant une des 3 plateformes (Samepage, Zoom ou Electa), sélectionnée par leur professeur. Chaque professeur va contacter respectivement ses élèves afin de leur communiquer les instructions qui leur permettront de configurer et d'utiliser le système. En ce qui concerne les plus jeunes (de 6 à 8 ans), ils seront regroupés dans de plus petits groupes favorisant la concentration, et leurs leçons seront adaptées en conséquence, vraisemblablement raccourcies.
Nous comptons sur votre support sans faille pour cette organisation et nous profitons de cette occasion pour vous souhaiter une agréable Fête de Pâques.
Le Comité du CLCCL
11 Avril 2020