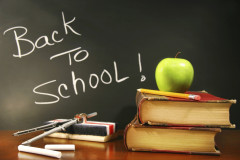 Dear parents,
This Saturday 18 of September, CLCCL teachers and Direction meet in an extraordinary session to put in place the proper safety measures for our pupils, and to prepare the back to school season.
CLCCL put in place some strict internal regulation to welcome your kids on Saturday 25, the first day of the school.
Wearing mask in the class room will remain mandatory during the duration of the course, and no access for the parents in the building will be granted.
We are pretty confident that you will understand that those decisions were taken for the benefit of everyone during this hectic period.
The committee.