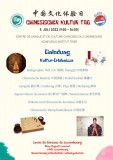 CLCCL is proud to invite you, all the students, parents and members to its annual Culture Day, presenting this time 12 workshops, Please feel free for the every one who is interested in Chinese Culture. Please find the program here under :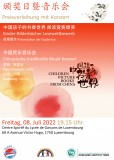 CLCCL has the pleasure to invite you for an outstanding concert on 8 July at 7.15 pm at the Lycée de Garçons de Luxembourg. During the evening, it will be the presentation of the awards of the previous kid's Chinese book reading. To accompagne the ceremony, it will be...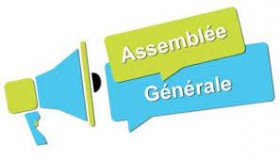 Le CLCCL a le plaisir de convoquer ses chers membres pour son Assemblée Générale Ordinaire annuelle qui se tiendra le 30 Juin à 18H30. Veuillez stp prendre note de l'invitation pour les informations pratiques en français ici : 2022 FR et en chinois ici : 2022 CH Le conseil d'administration du CLCCL...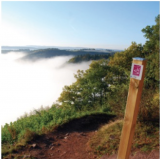 CLCCL is performing its annual team building on the 21rst. of May. Enjoy this wonderful event.
Dear all, CLCCL will hold on 14 of May the YCT and HSK international examination. The tests will be performed at the LGL (Lycée de Garçons de Luxembourg). CLCCL encourages her students to participate and wish all of you a great success.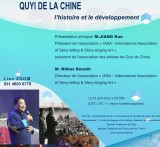 The International Association of Story-telling & Story-singing Art (abbreviation: IASA) will launch the "Master Lectures" event in 2022. IASA will invite storytelling and storysinging artists from different countries to give lectures on the representative oral traditional arts of their own countries and nations. IASA and the Chinese Ballad Singers...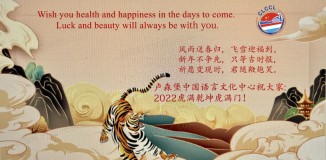 CLCCL presents to all of you its best wishes for the Tiger's Year 2022.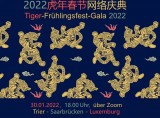 Please join us to celebrate on January 30 the Chinese New Year 2022. The Year of the TIGER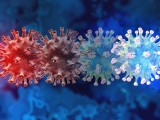 Dear Students and parents, Due to the rapid increase of infection cases due to the Omicron variant, CLCCL is obliged to put in place the following measures in the interest of your kids, teachers and more generally in the interest of every person responsible. Please take some time to read...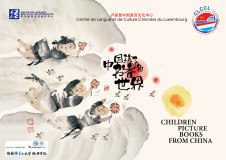 The Centre de Langue et de Culture Chinoises du Luxembourg, in collaboration with Confucius Institute from Trier, is presenting the  "Children Picture Books From China Expo" (total 50 books) from 22th of Oct. to 13th of Nov. This will address students of different age. The books are in English and Chinese, from ancient...