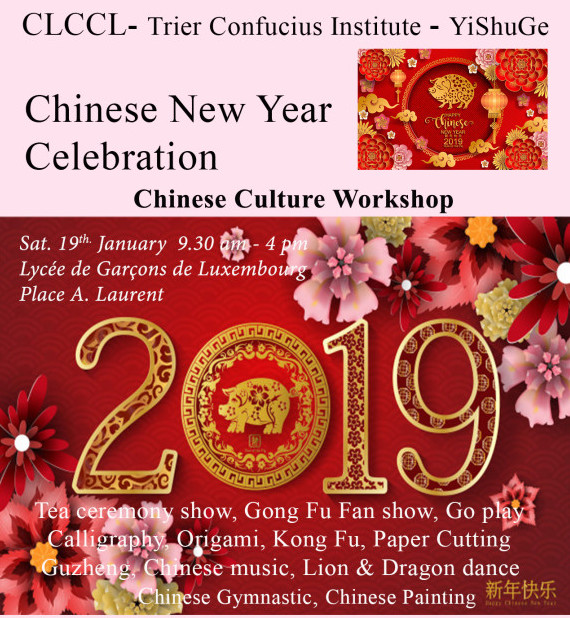 CLCCL is inviting you to share its NewYear celebration on the 19th. of January at the Lycée de Garçons de Luxembourg.
In collabration with the Trier Confucius Institute and the famous YiShuGe, CLCCL will present a full cultural day with various shows and permanent workshops. Tee Ceremony show and workshop, Kong Fu, Chinese singing, Chinese calligraphy and painting, Gong Fu Fan show, Chinese Gymnastic, GuZheng show,  Lion and Dragon dance performance, Go Play and many other activities.
Stay in our company and taste our chinese snacks all the day. Immerse yourself in the real Chinese NewYear with CLCCL activities and share our passion.